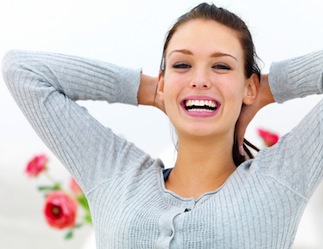 A hiatus? Yes, to say the least!
Positive thoughts and well wishes to you for a successful 2014 full of personal growth and joy! During 2013, we decided to take a break from blogging to focus on multiple support groups we have been conducting and its been such a positive experience to embrace group therapy in addition to the individual, couples and family counseling we traditionally provide. Listed below are some of the groups we have conducted in the past at Live Life Counseling  and in the Central Florida area. If you are interested in any of these groups or desire to know if one will be conducted in 2014, please feel free to email us.
Anger Management: A psychoeducational group focused on personal expression, communication skills, triggers, impulse control and how to deal with one's anger and high levels of aggression in a healthy constructive manner in multiple environments. This group also explores the origination of anger issues and focuses on rewriting personal "life scripts". The group is 6 weeks and it is conducted on an as needed basis.
Women's Personal Growth / Self-Esteem Groups:   Psychoeducational groups conducted to address empowerment, assertiveness, confidence levels, positive decision making skills, communication skills, and  self-esteem.   We facilitate two variations: A Women's Personal Growth Group and a Teen Personal Growth Group (ages 15 to 19). These groups are 6 weeks psychoeducational groups and are conducted on an as needed basis and may be conducted both in the AM and PM.
Grief & Loss Workshop: Focused on the various types of grief people experience in life such as the loss of a loved one, relationship, financial stability, expectations, or food choices. A 2.5 hour workshop conducted 2 times a year on a Sunday.
DeAne is also an independent contractor for Flagler Hospital and is the primary facilitator of the Flagler Hopsital Bariatric Support group which meets 1x per month in Lake Mary, FL. If you are interested in the Bariatric Support group, you may email us for the 2014 calendar. There are also Flagler Hospital bariatric support groups in Jacksonville, FL and St. Augustine, FL.
It is my hope to continue being a positive influence on the Central Florida area and providing much needed care in whatever capacity that I am blessed with.
Thank you and please be Well! ~DeAne Matthew, LMHC